Supercalifragilisticexpialidocious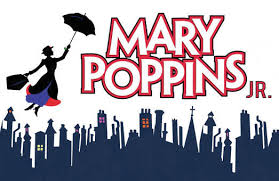 Hang on for a minute...we're trying to find some more stories you might like.
It's that time of year again. The OTIS Drama Club is proud to present Mary Poppins Jr. The premier will be at 7:30 P.M. in the cafetorium on Thursday, February 28th followed by a 7:30 P.M. showing on Friday, March 1st and a 2 P.M. showing on Saturday, March 2nd. Tickets will be on sale during lunch periods for $7.
We look forward to the end result that came from tryouts and rehearsals to the behind the scenes and staff directors. Congratulations on what we know will be yet another great production. The following students dedicated their hard work and time to this great undertaking.
8th Graders:
Ella Chando, Daniell Chisholm, Zach Coyne, Schelby Daniel, Quinn DeRosa, Stephanie Fingerman, Vincent Garcia, Logan Gardner, Zoe Konow, Brooke Meberg, Gianna Orechio, Grace O'Rourke, Elle Palmer, Tara Shelly, Tyler Thaplook, Reignn Acedera, Dylan Birnbaum, Samantha Brannen, Chelsea DeLalla, Esther Farman, Abigail Kowaliwsky, Cameran Martin, Megan Meade, Juliet Nies, Alex Sadikov, Taylor Sheridan, Nevaeh Sickles, Chris Wilson and Ella Zraly.
7th Graders:
Bethany Blonder, Emily Friedman, Raegan Goldey, Allison Hoffman, Madison Loushine, Ashley Schaflin, Danielle Taylor, Elizabeth Vitale,  Millana Young, Gia Barsoum, Grace Boudreau, Lia Bram, Amanda Brannen, Mallory Brannen, Evan Beson, Giovanna Failla, Dara Fisher, Taylor Hough, Briana Jacobson, Catherine Lopes, Gianna Napolitano, Jane Rogers, Kayla Wolfson, and Gabby Zeidenfeld.
6th Graders:
Natalie Ayuso, Maraid Betalos, Sierra Braun, Aaliyah Burgos, Jenna Carroll, Anna Duarte, Madison Hall, Finn Hyland, Julia Hyland, Nixxi Kebeck, Cole Lombardi, Mallory Mitchell, Samantha Perry, Johnny Sibole, Bianca Silva, Lannen Turchyn,  Maya Brosniak, Katie Calabrese, Jenna Cannella, Greg Clark, Juliana Coles, Ian Moore, Ori Rosmarin, Julia Roussell, Maya Stein, Matthew Turnbull, Maggie White, Katie Wilson, and Brian Woods.