Look Out OTIS, Because It's About to Get Frozen!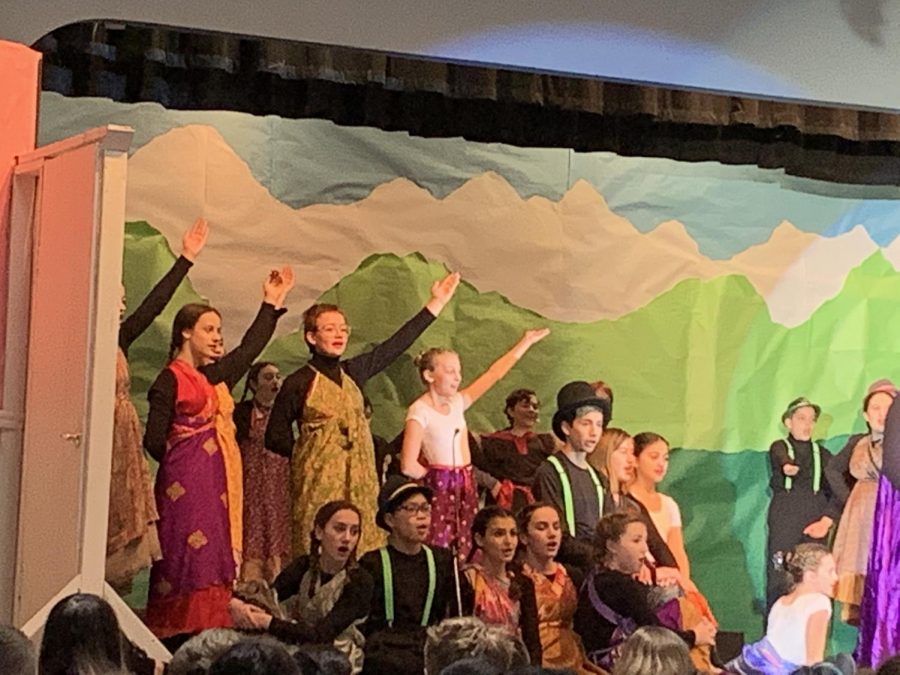 The OTIS Drama Club has been working on Frozen Jr. for four months, and it's all going to pay off this week. The cast will be performing on March 5th and 6th at 7 p.m. and March 7th at 2 p.m. They have already performed in front of all intermediate grades, and they did amazing! You can buy Candy Grams for your favorite Cast and Crew Members. Candy Grams cost $2 and are a full size candy bars, and you can write a note to whom ever you are donating to.
"It was amazing doing Frozen because it was fun working with all the big set pieces and we have an amazing final show!" said Briana Jacobson, who is playing Oaken while in her final year at TOIS.
"Drama Club is amazing because it is an outlet for students to come together and express themselves." said Mrs. Nagy, the vocal director for the show. Be sure to consider joining the Drama Club next year! You can use your talents in many different ways behind the scenes or performing.