Ruby Bridges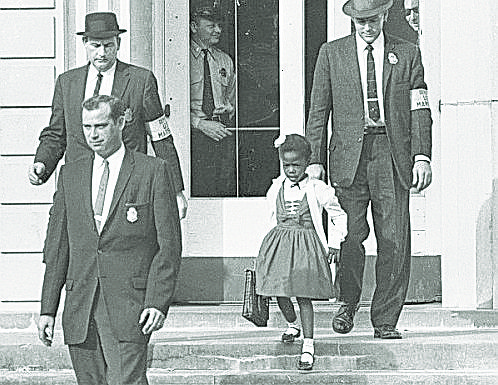 (Born September 8, 1954) Ruby Bridges is an American civil rights activist. She was the first African-American child to desegregate the all-white William Frantz Elementary School in Louisiana during the New Orleans school desegregation crisis on November 14, 1960.
In early 1960, Bridges was one of six black children in New Orleans to pass the test that allowed her to attend an all-white William Frantz Elementary School. Bridges and her mother were escorted to school by four federal marshals during the first day that Bridges attended William Frantz Elementary.
In the following days of that year, federal marshals continued to escort Bridges, though her mom stayed behind to take care of her younger siblings.